The Ministry of External Affairs on Tuesday said that an Indian student was killed in shelling in Kharkiv. Meanwhile, a 40-miles long Russian military column is approaching Kyiv suggesting a full-scale assault to take control of the Ukrainian capital may start soon on Tuesday, according to reports referring to satellite images.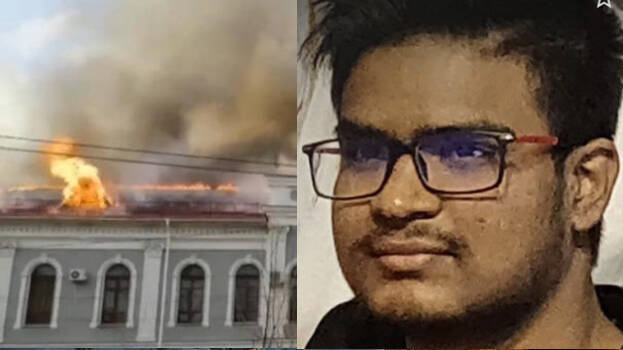 The column consists of tanks, armoured and other vehicles on the outskirts of the capital city. Meanwhile, the Embassy of India in Ukraine has advised Indians citizens to leave Kyiv urgently today. More than 70 Ukrainian servicemen were killed when Russian troops shelled a military base in the town of Okhtyrka in Ukraine's northeastern Sumy region on Sunday, regional governor Dmytro Zhyvytskyy said on Facebook. Russia launched a full-scale invasion of Ukraine last week, having previously massed over 100,000 troops close to its borders for drills, while the United States-led Western countries have slapped a 'severe' economic sanctions regime against Moscow. Catch all the live updates surrounding the Russia-Ukraine war here.
Prime Minister Narendra Modi on Tuesday afternoon spoke to the father of Naveen Shekharappa, an Indian student who died in shelling in Kharkiv, Ukraine this morning. The Kharkiv city is witnessing increasing fighting between the Ukrainian troops and Russian forces amid the war-like situation there.
External Affairs Ministry confirmed the death of the Indian in a tweet.
''With profound sorrow we confirm that an Indian student lost his life in shelling in Kharkiv this morning,'' it said. The ministry said it is in touch with the family of the student.
''We convey our deepest condolences to the family,'' it said.
Naveen Shekargouda from the district was killed when he stepped out of his bunker to exchange currency and fetch some food, his uncle Ujjanagouda had claimed, according to news agency
PTI.